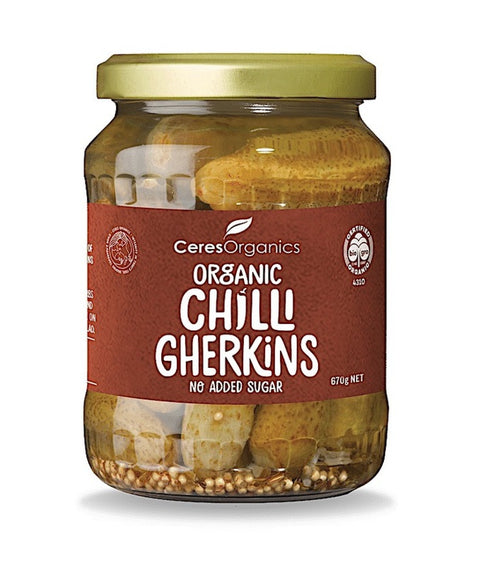 Ceres Organic Gherkins Chilli
Following the popularity of the classic gherkins Ceres has added another variant - Tangy and sour with a chilli bang.
They're pickled in organic herbs and spices, ingredients you'd find in your own kitchen.
We're all about keeping food real.
Ingredients:
Cucumbers*, Herb Infused Vinegar* (White Vinegar*, Herbs Extract*) Natural Sea Salt, Dill*, Onions*, Capsicum*, Mustard Seed*, Chilli*, Coriander*, Pepper*, Stabiliser (Calcium Citrate)
(*Certified Organic).